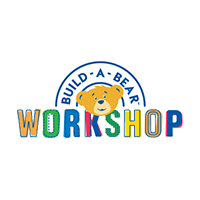 Press Release

View printer-friendly version
<< Back
Build-A-Bear Workshop(R) Donates $1 Million for World Wildlife Fund
ST. LOUIS--(BUSINESS WIRE)--March 7, 2006--Build-A-Bear Workshop(R) announced today it has given $1 million to World Wildlife Fund (WWF) through the sales of its WWF Collectibear(R) stuffed animal series. For each plush animal sold one dollar goes to WWF to protect and conserve wildlife around the world.
Six years ago Build-A-Bear Workshop introduced the Giant Panda, the first in a series of co-branded stuffed animals. Since then, a new furry friend has been launched each year, many representing animals in danger around the world. In addition to the Giant Panda, Build-A-Bear Workshop has sold the Bengal Tiger, Leopard, Lion, Polar Bear and the Giraffe. The Giraffe, the newest in the series of stuffed animals is available in all Build-A-Bear Workshop stores and on the company's Web site at www.buildabear.com. Each WWF Collectibear(R) animal comes with a collector's medallion featuring the WWF official panda logo and a numbered Certificate of Authenticity, further enhancing its value to collectors.
"We are a company with heart and it has always been a priority for us to be an involved and committed community partner," said Maxine Clark, founder and chief executive bear of Build-A-Bear Workshop. "Our Guests have tremendous compassion for animals in need and it is with their help that we have been able to reach this milestone for the World Wildlife Fund. We are proud of our partnership with WWF and their great work."
"Build-A-Bear Workshop(R) has been an essential partner in furthering our conservation goals," said Terry Macko, vice president of membership at World Wildlife Fund. "The WWF Collectibear(R) stuffed animals not only raise funds to support our work but also bring awareness to the plight of threatened and endangered animals."
About Build-A-Bear Workshop
Build-A-Bear Workshop, Inc. is the only global company that offers an interactive make-your-own-stuffed animal retail-entertainment experience. Founded in St. Louis in 1997, the company currently operates more than 200 stores in the United States and Canada. The addition of franchise stores in Europe, Asia and Australia make Build-A-Bear Workshop the world leader in interactive retail. In November 2004, the company expanded the make-your-own concept from stuffed animals to dolls with the opening of its first friends 2B made(R) store, in which Guests can make their own dolls. Build-A-Bear Workshop (NYSE: BBW) posted total revenue of $362 million in fiscal 2005. For more information, call 888.560.BEAR (2327) or visit the company's award-winning Web sites at www.buildabear.com and www.friends2bmade.com.
About World Wildlife Fund
Known worldwide by its panda logo, World Wildlife Fund (WWF) leads international efforts to protect endangered species and their habitats. Now in its fifth decade, WWF works in more than 100 countries around the globe to conserve the diversity of life on Earth. With more than 1 million members in the U.S. and another 4 million worldwide, WWF is the world's largest privately financed conservation organization.
WWF directs its conservation efforts toward three global goals: saving endangered species, protecting endangered habitats and addressing global threats such as toxic pollution, over-fishing and climate change. From working to save the giant panda and bringing back the Asian rhino to establishing and helping to manage parks and reserves worldwide, WWF has been a conservation leader for more than 40 years.
For more information visit www.wwf.org.

TRADEMARKS
We would like to thank you for your interest in covering our business. As you write your story we ask that you use our full Name: Build-A-Bear Workshop(R) and that when referencing the process of making stuffed animals you use the word "make" not "build."
Build-A-Bear Workshop(R) is our well-known trade name and our registered trademark of Build-A-Bear Workshop, Inc. Build-A-Bear Workshop(R) should only be used in capital letters to refer to our products and services and should not be used as a verb.
MULTIMEDIA AVAILABLE:
http://www.businesswire.com/cgi-bin/mmg.cgi?eid=5095715
CONTACT: Build-A-Bear Workshop
Shawn Bertani, 314-423-8000 Ext. 5366
or 314-452-6391
shawnb@buildabear.com
or
Donna Coble, 314-423-8000 Ext. 5402
or 314-378-5436
donnac@buildabear.com
SOURCE: Build-A-Bear Workshop